Here's what you need to know in preparation for NIRSA Canada Conference in Vancouver January 23 – 25, 2020.
The University of British Columbia is pleased to host the 2020 NIRSA Canada Conference. We are thrilled to be welcoming 160+ leaders in collegiate recreation from across North America.
Location & Transportation
The conference will be hosted at the UBC Point Grey Campus, with the host hotel (Sheraton Wall Centre) located in downtown Vancouver. For information regarding transportation needs, please head to our conference website linked below (be aware currently Uber and Lyft are not available in British Columbia). Note that additional details regarding the free shuttle to and from the hotel to UBC will be provided in the next email communication on January 20th 2020.
---
Pre-Conference Activities
If you signed up for a pre-conference activity, keep an eye on your inbox for another email with all the details.
---
Socials
Connect, socialize & network! As part of schedule for the conference we are excited to be hosting multiple socials in the downtown core and at UBC.
Opening Night Social presented by Perfect Mind
7:00 pm – 10:00 pm
Colony Granville (965 Granville Street, Vancouver, BC V6Z 1L3)
Friday Night Social & Happy Hour presented by MONDO/ERV Parent
5:00 pm – 7:00 pm
War Memorial Gymnasium, UBC (6081 University Boulevard, Vancouver, BC V6T 1Z1)
Closing Social presented by PRECOR
6:00 pm – 9:00 pm
BC Sports Hall Of Fame and Museum (BC Place – Gate A, 777 Pacific Blvd, Vancouver, BC V6B 4Y8)
---
Conference App
Download our free official conference app called Sched in an effort to minimize our environmental footprint. This is how we will be communicating and sending updates  to conference attendees.
The app has a variety of features to help you navigate your way through the NIRSA Canada 2020 conference – customize your schedule, view presenters, other attendees and more. Download the app, enter "NIRSA" in the search bar, select NIRSA Canada 2020 and create your profile before you arrive!
Download for Android   |    Download for iOS
---
Tips & Tricks to having a great time at NIRSA in Vancouver
While Vancouver, BC tends to be a milder climate than the rest of Canada, we also tend to see lots of rainfall and short days. Be sure to bring proper rain gear and footwear as many of our socials, meals and session locations are within walking distance of each other.
Be sure to bring apparel to sweat and be active throughout the conference and remember to bring a refillable water bottle to stay hydrated throughout the weekend.
---
Congratulations!
We are thrilled to announce Evan Desrosiers from the University of Regina, an Intramural Leagues Coordinator, as the winner of our NIRSA Canada 2020 Student Scholarship! Evan will receive complimentary registration to the conference.
---
Platinum Sponsors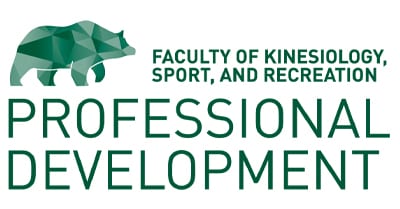 ---
Gold Sponsors
---
Questions or Concerns?
We will be sending out another email next week with additional information. If you have any additional questions or concerns, please reach out to Nathan Jesse at nathan.jesse@ubc.ca.